REAL AMATEUR HOMEMADE GAY PORN VIDEOS
REAL HOMEMADE GAY PORN
EXCLUSIVE VIDEOS - CUSTOM MADE BY YOULOVEJACK!
NEW VIDEOS JUST ADDED - CLICK TO VIEW!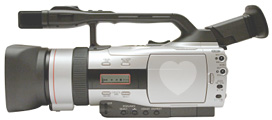 Real Homemade Gay Porn Videos
YouLoveJack guys turn on their cams and record them self getting off in private. No stupid director asking stupid questions. No creepy hands reaching in from behind the cam. Just real gay porn action made for your eyes. All of our homemade gay porn videos are presented with no DRM so you can enjoy them anytime and anywhere you like! This is the future of gay sex entertainment!
- CLICK THUMBNAILS OR MODEL NAMES TO VIEW -

YOUR MEMBERSHIP ALSO INCLUDES ACCESS TO THESE GREAT BONUS SITES:

© 2019 yL publications inc - all rights reserved